FUMA ML Gameplay is an interesting gameplay version for PES 2021. Author Twiggy inspired by some other gameplay versions and edited and harmonized to perfect this attractive gameplay.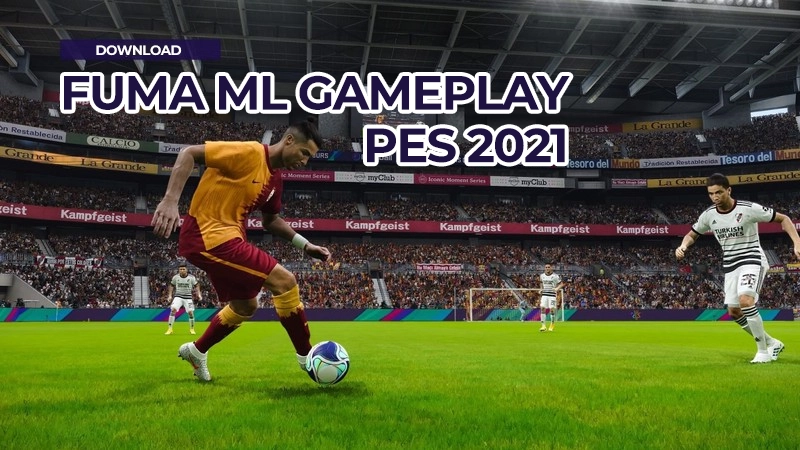 1. Features of FUMA ML Gameplay
Designed exclusively for the ML game mode
Active Defending with interceptions
Dribbling that is actually useful
Randomness and replayability
Less Scripting from the AI
Decent fouls
Balanced difficulty for FUMA (have chances to score & to concede)
Removing passing assist from manual controls, let you pass freely
Features of update ver v8.1
Fixed the gap between MF and DF which could be exploited in some cases
Fixed the DF line being broken or pushed to retreat artificially by attacking runs.
Team is holding its form much better now
AI difficulty reduced for balancing (it's still smart, but less boosted)
Stamina rebalance
Fixed long goalkick issue
Reduced GK reflexes to make them more realistic
Increased user FK gauge length to make freekicks better
2. Download FUMA ML Gameplay PES 2021 v8.1
In the download file there are 2 versions including:
Main version FUMA
The FUMA version has a pass assist like in the original gameplay
Modsfire  
Sharemods  
Onedrive  
3. Tutorial install FUMA ML Gameplay PES 2021
Note:
– This gameplay tested with original game from steam
– Backup dt18_all.cpk file before installing gameplay
– Recommended game speed is -1 (according to the author's recommendation)
Method 1: Select the version and copy the file dt18_all.cpk to the path "eFootball PES 2021\Data" (overwrite when asked)
Method 2: Install sider and Gameplay Loader. Then copy the "common" folder to the "eFootball PES 2021/sider/content/gameplay-loader" path. Start the game via the sider, open the control panel with the space button and find the Gameplay Loader. Then select FUMA ML gameplay.
Read more:
>> Football Life 2023 free download and update ver 2.01 released 14/1/23
>> Follow fanpage Cáo Cacao and update fast news about game and technology