Quảng cáo - Advertisement
PES 2021 Serie A Pack created by pes-maker Danny10 for Serie A fans. With the latest updates for the 2022-2023 season, it promises to be a great mod for Italian football fans.
Feature of PES 2021 Serie A Pack 
1. Kits for all clubs
2. Full faces for the Coach
3. Information about sponsors
4. Preview of stadiums
5. Applies to both PC and PS4/PS5
Download PES 2021 Serie A Pack 
Tutorial install PES 2021Serie A Pack
For PC
1. Download the file, extract and copy the whole file to "x\Documents\KONAMI\eFootball PES 2021 SEASON UPDATE\WEPES\"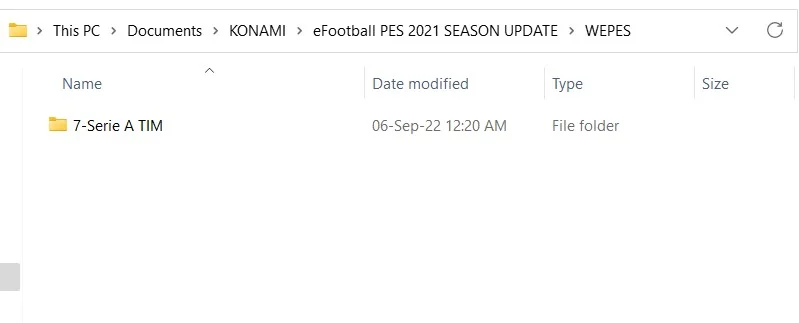 2. Play game and follow steps: Go to Settings tab -> Edit -> Import/Export -> Import images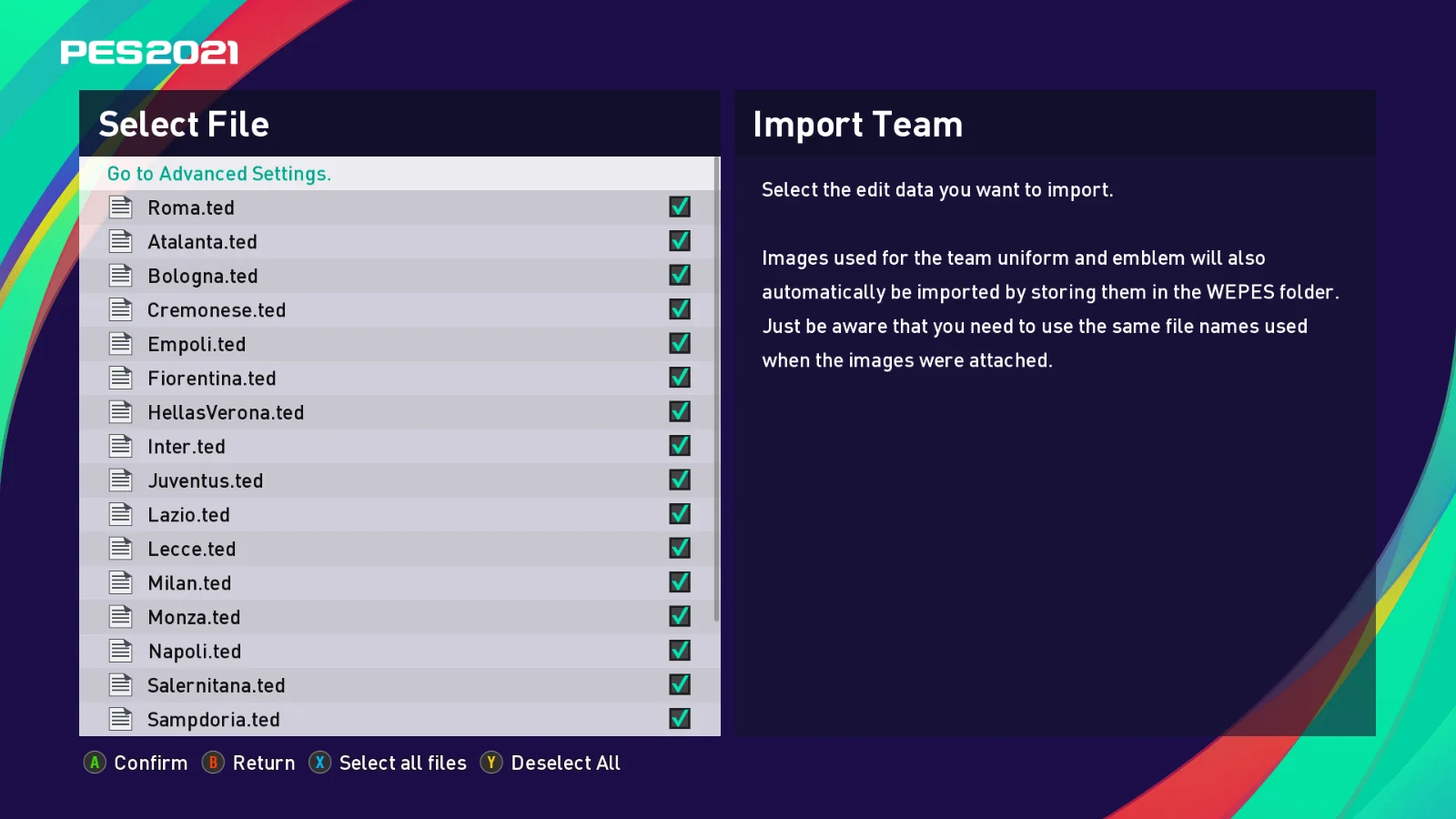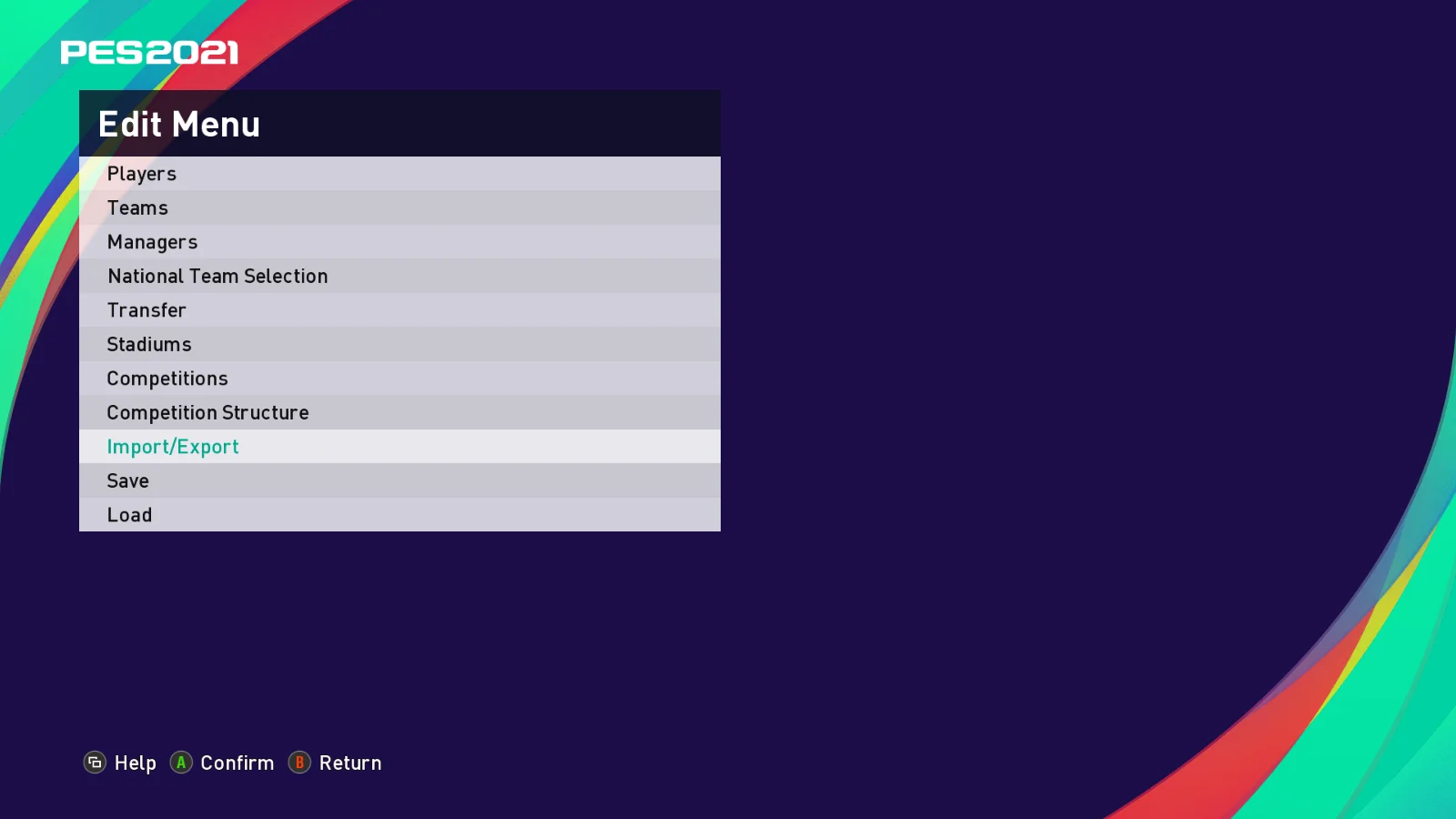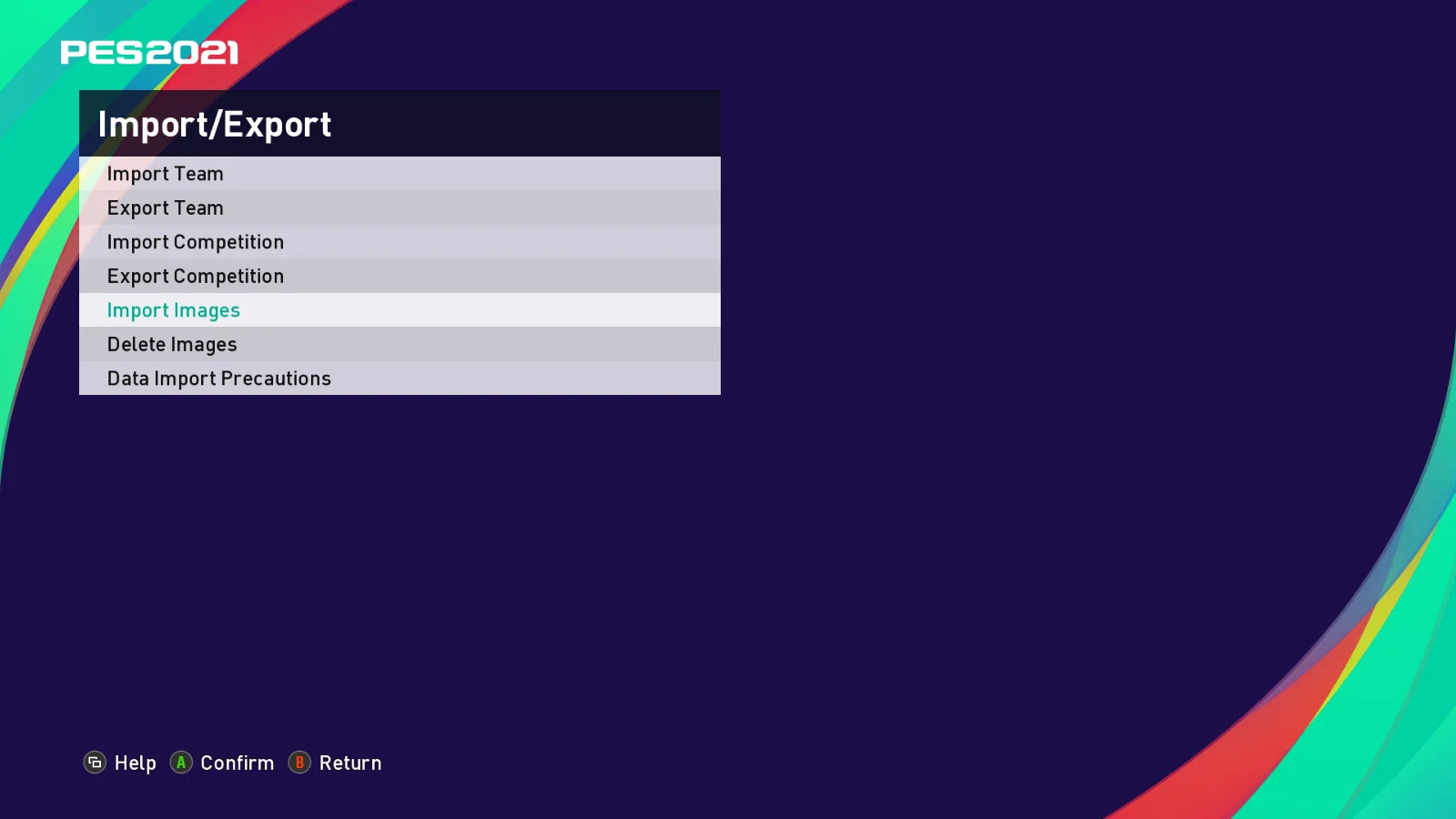 -> Now select each item to add to include (anything can be added first)
– Uniform (L)
– Manager Photo
– Stadium Image
– Sponsor Logo Images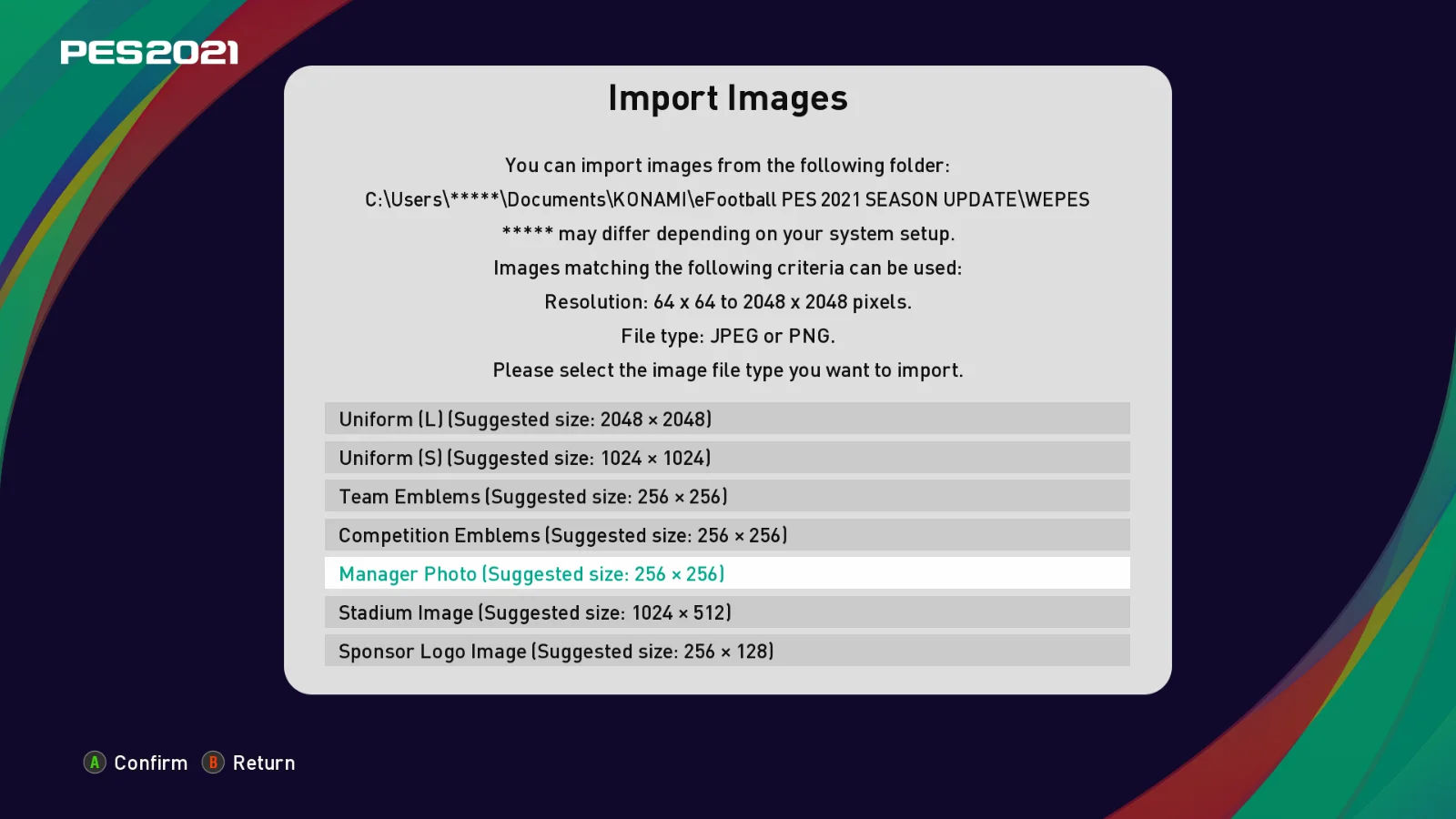 Example with Manager Photo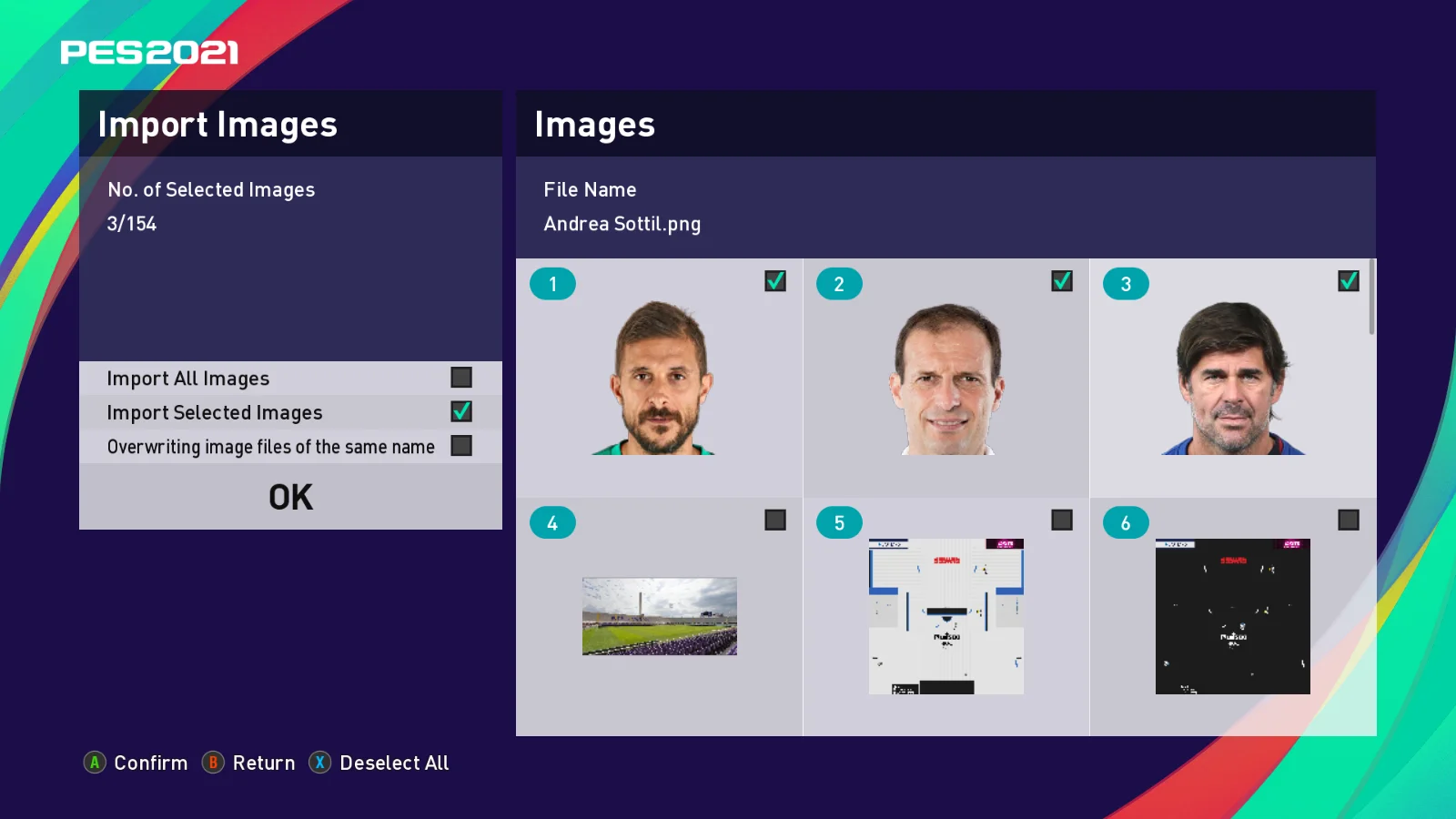 -> Import Selected images: Select the photos you want to add, to easily identify which team's photos you can go to the wepes folder to open each team to see. In addition, it is not necessary to add all the teams, depending on the needs and preferences of each person.
-> OK
3. Come back to Import/Export -> Import Team -> Chọn tất cả team -> Confirm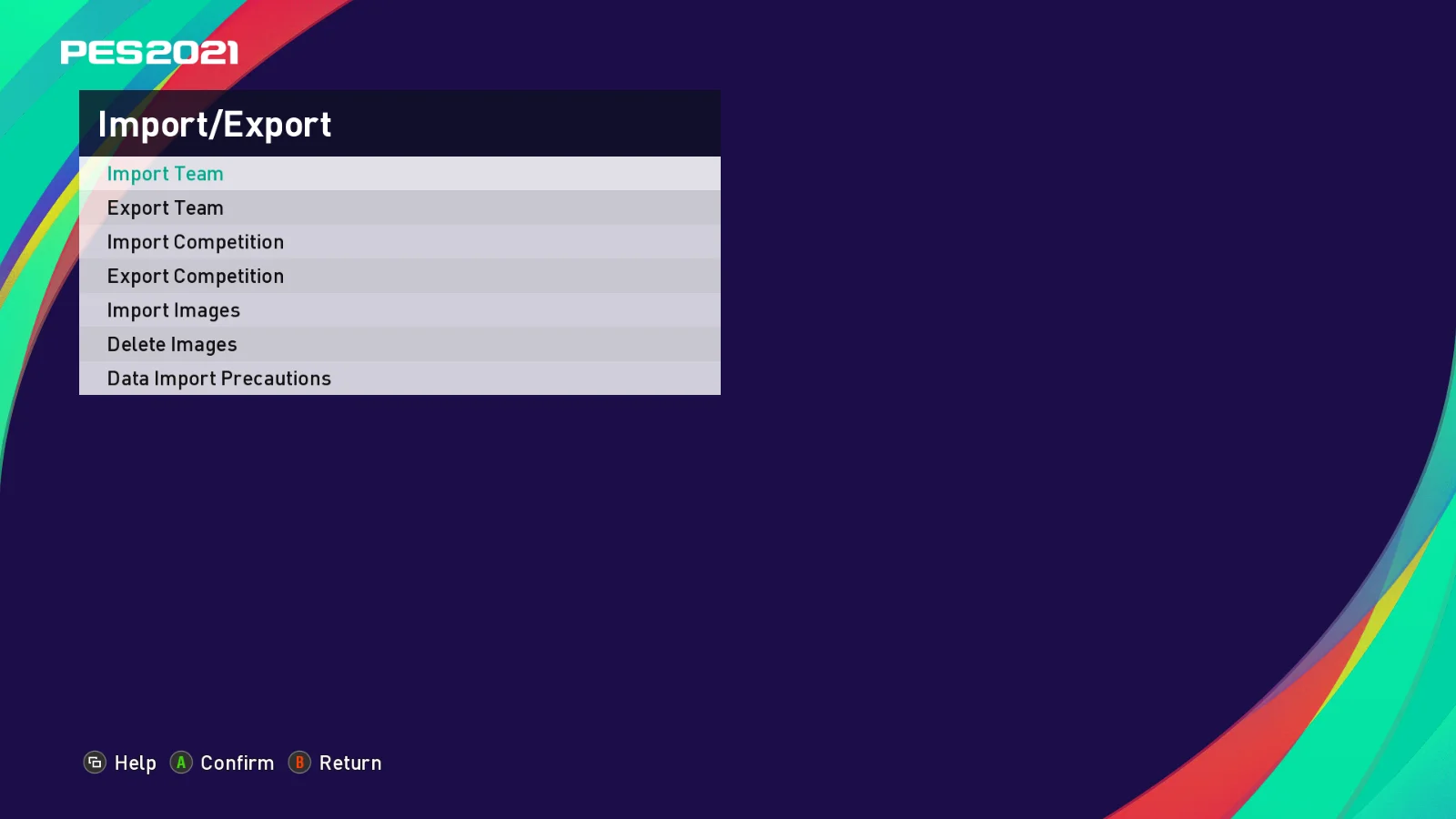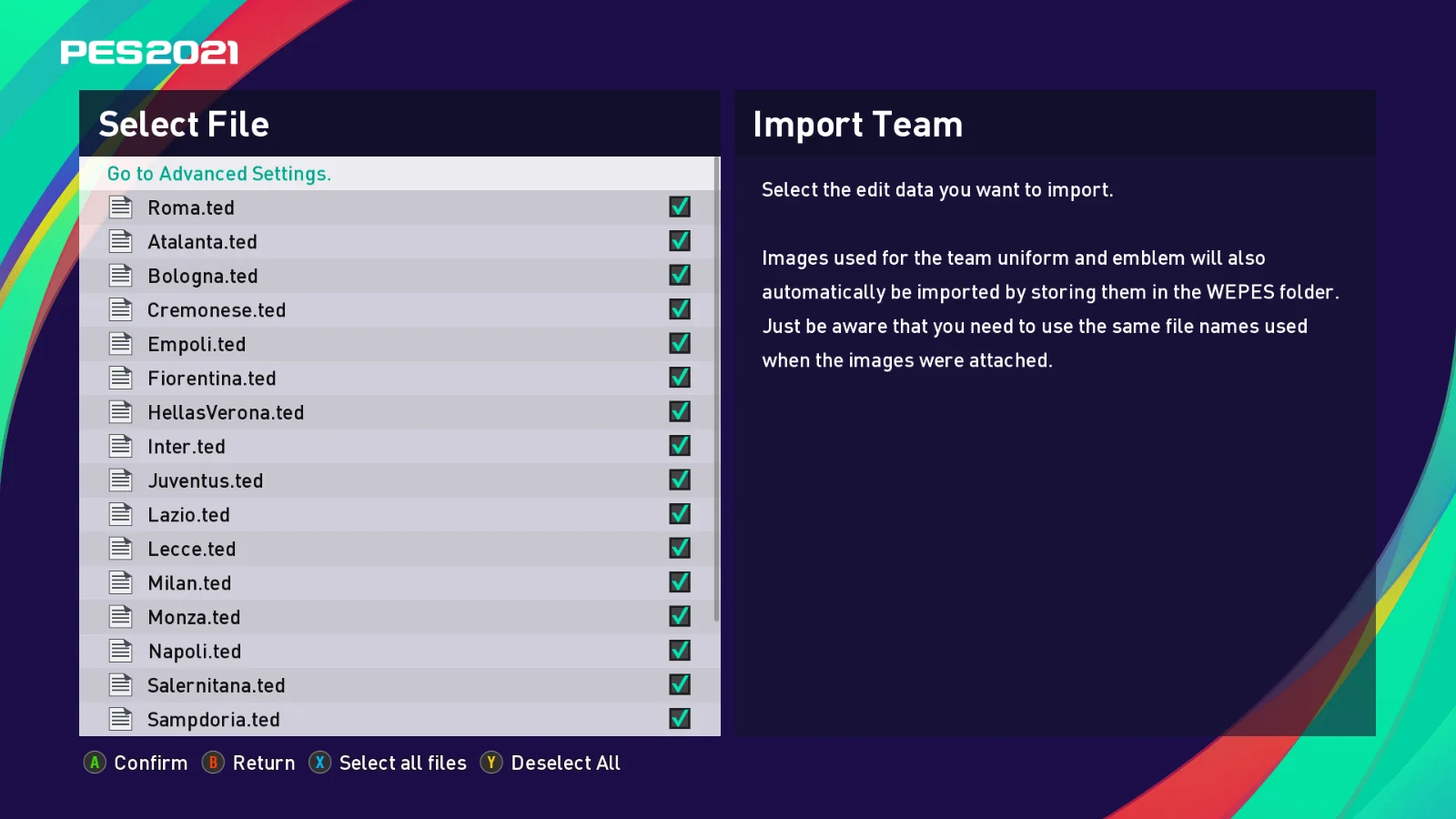 For PS4/PS5
Similar to PC, just create a WEPES folder in the usb and copy the whole thing into it, then go to the game to do it
Hope this article helps Serie A believers have more good game experiences.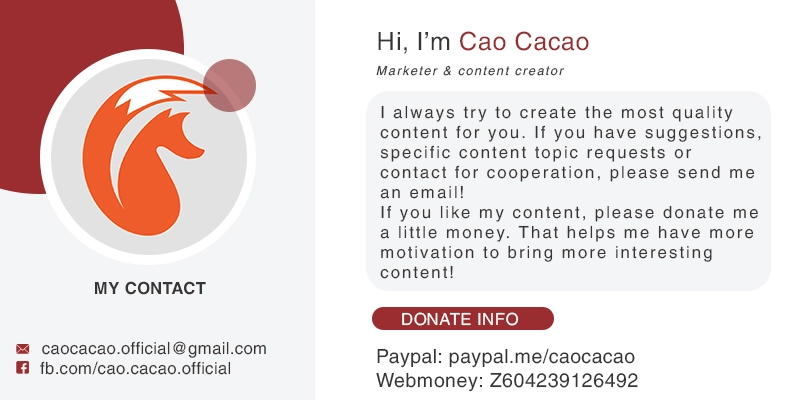 >> Follow fanpage Cáo Cacao and update fast news about game and technology
>> PES 2021 Ball pack v24 with 640 balls
Quảng cáo - Advertisement
- Advertisement - Quảng Cáo -