Quảng cáo - Advertisement
Smokepatch Inferno is an upgraded version for PES 2021 after SMK team announced to stop updating the project. Inferno was created by John Roma with content by other pes-makers. With significant improvements in stats updates, transfers, minifaces,… this is really a quality mod.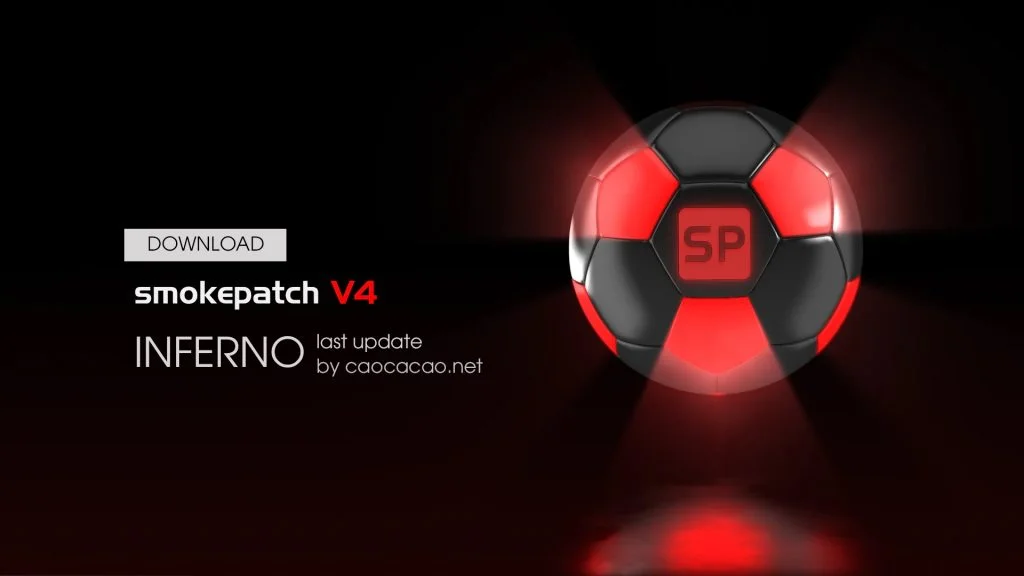 1. Features of Smokepatch Inferno 2023
The main focus of this latest Smokepatch Inferno is in Europe, USA and Japan but some attention is on Brazil and other tournaments. Note Inferno does not offer kits, faces or stadiums, but this category can be added externally via the sider.
More than 2850 players added, totaling about 6363 players on Smokepatch 21.4.5. There are at least 1100 players added by Inferno including wonderkids.
43 clubs added including some interesting cases like Bodo Glimt, Viktoria Plzen, AEK Larnaca…
Update promotion/relegation of national leagues and European cup places.
More than 4000 transfers and over 900 loans are updated via transfermarkt data. For players who are on loan to a team that is not in the game, the player will stay on the old team instead of being assigned to a free agent.
Stats review based on sofifa and changes in market value since January 1 by transfermarkt
Real lineups for all European teams (excluding tactics) are based on the August/22 fixtures. Also based on the transfermarkt, the lineup is defaulted to "by ability" via Edit mode. Note: if you find the starting lineup is incorrect (GK or CF as MF), please deactivate "by ability" within game plan after that reactivate it.
Thousands of other updates on kits numbers, player positions, market value, skills, face, playing style, left/right foot, age.
Fixes and updates for WC national teams and some others like Italy, Indonesia, Egypt, Algeria….
Note: If you see wrong lineups, go into game plan and change lineup from "by ability" to "unedited", then come back "ability" again.
What's in the latest v3.2
753 players created
Some transfers update
Fixed market values & general ratings for over 8000 players (according to Transfermarkt and Sofifa)
The leagues affected by this update are: Premier League (D1 & D2), Spain (D1 & D2), Italy (D1 & D2), France (D1 & D2), Portugal, Switzerland, Germany, Belgium, Netherlands, few other small European leagues
2. Download Smokepatch Inferno 2023 and bonus
a. Smokepatch Inferno 2023 v3.2 AIO
Modsfire  
Onedrive  
b. Missing Kits for Inferno 2023
Modsfire  
Sharemods  
Onedrive  
c. Missing mini-faces for Inferno 2023 
Modsfire  
Sharemods  
Onedrive  
Note: As for the stadium, I see that smokepatch has already provided a pretty complete stadium-server, so I won't share it in this PES 2021 Inferno article!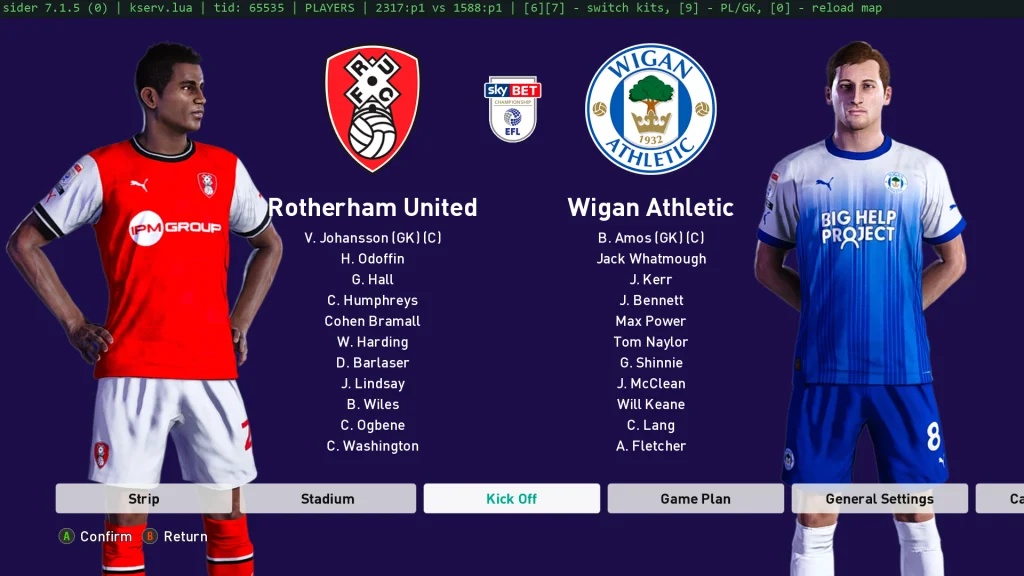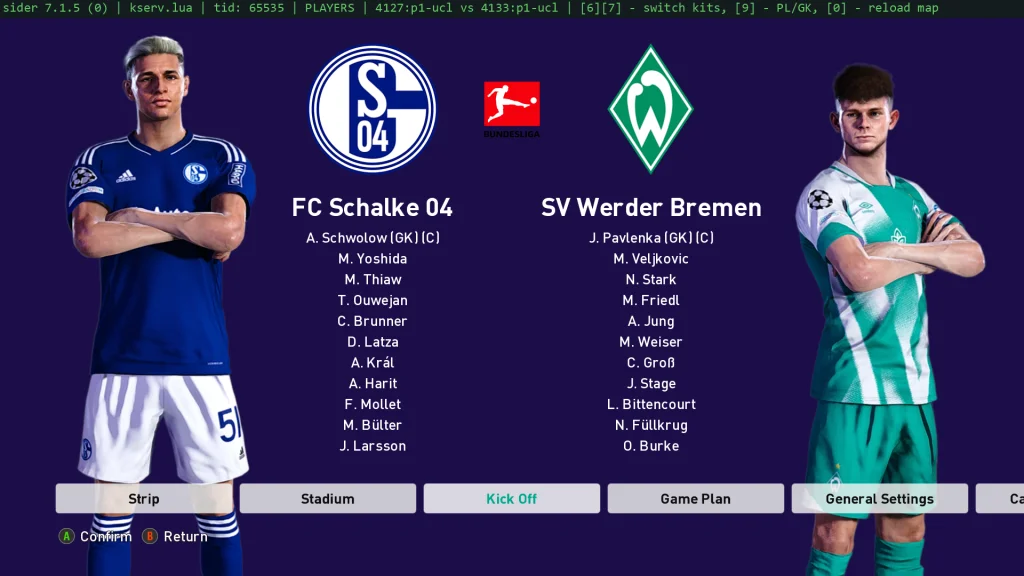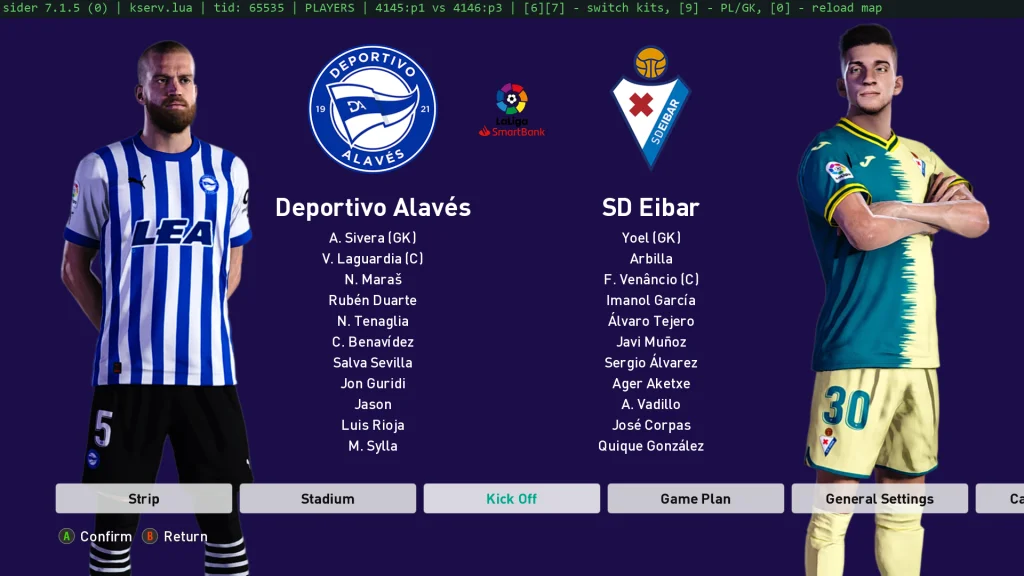 3. Tutorial install Smokepatch Inferno 2023
Note before installing Smokepatch Inferno
– Inferno is only compatible with original PES 2021 steam version
– Requires smokepatch 21.4.5
– Requires Sider installed
– Used the tool to set the year starting to 2022.
– Delete all non-inferno bins from sider folder then put inferno livecpks at the top of the livecpk list in sider.ini
Step 1: Extract the whole thing, copy the folder "livecpk" and overwrite the folder "livecpk" in the sider folder of the game.
Step 2: Go to the "chantlist update" folder and copy the SMK_Extra1.cpk file to the "download" folder of the game.
\eFootball PES 2021\download
Step 3: Add the following lines to sider.ini (to go first in the livecpk categories and remove the non-inferno livecpk lines)
cpk.root = ".\livecpk\Regulation"
cpk.root = ".\livecpk\InfernoLogos"
cpk.root = ".\livecpk\Badges"
cpk.root = ".\livecpk\InfernoDB"
Step 4: Copy the file "EDIT00000000" to the following directory:
C:\Users\Admin\Documents\KONAMI\eFootball PES 2021 SEASON UPDATE\(number)\save
Step 5: Install kits (outfits) through the following steps:
– Install kitserver if not already
– Copy competition folders to the kitserver
– Update map.txt with the lines provided in map.txt then delete old teams!
– Put "Kits_all licensed" folder into the sider path
Step 6: Install mini-faces through the following steps:
– Copy to the path
\Sider SP21\livecpk\Inferno Database Minifaces\common\render\symbol\player
In sider.ini add the following line
cpk.root = ".\livecpk\Inferno Database Minifaces"
Step 7: Enter the game and experience PES 2021 Inferno!
So Cao Cacao has guided you to download and install the latest version of Inferno, if you like this version, please share it with the community!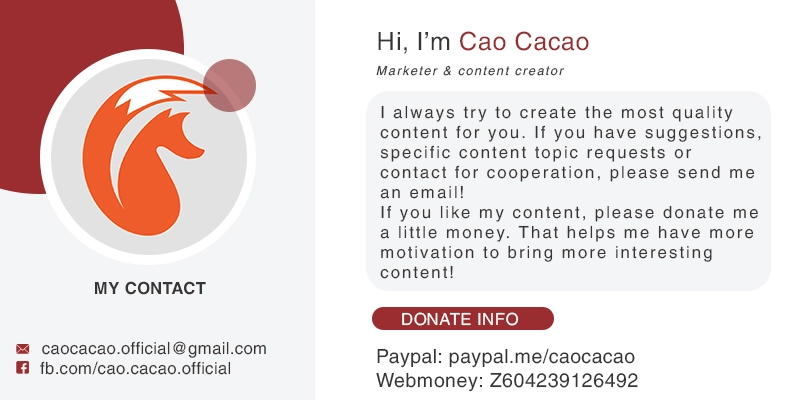 Quảng cáo - Advertisement
- Advertisement - Quảng Cáo -