Quảng cáo - Advertisement
Increasing the capacity of google one storage (google drive, google photos…) is a great need for many people. Now there is a trick for you to have 100 GB of storage (compared to the default 15 GB), explore through this article!
1. What is Google One storage?
Google One is Google's leading cloud storage service, providing users with a flexible and convenient platform to manage data online. With Google One, you'll be able to store and access important information from wherever and whenever you want.
Standout features of Google One include the ability to store hundreds of gigabytes or even terabytes (depending on the plan you choose), giving you the freedom to store photos, videos, documents, and other data. other important data without worrying about storage space. In addition, you also enjoy exclusive benefits such as priority support from a dedicated team of experts for Google One.
The benefits of Google One don't just stop at data storage. It also allows you to share storage with family and friends through the family sharing feature. This helps you save costs and enjoy the convenience of managing storage for the entire family. In addition, Google One also offers special offers such as discounts on Google services such as Google Play, GoogleDrive, and Google Photos.
In a nutshell, Google One is a reliable and multi-featured cloud storage service from Google that helps you conveniently and securely store, manage, and share your data. With flexible service plans and diverse benefits, Google One is the ideal choice to meet your and your family's storage needs.
2. How to get free 100 GB Google One Storage in 5 years
Google One storage expansion is used for Google Drive free storage, Google Mail, and Google Photos capacity increase features. This is convenient for your work and study when the default 15 GB capacity is quite limited. In addition, you also have a sharing feature for 5 people to use, adding Google Photos editing effects.
a. Preparation
A Google account that has never signed up for Google One hosting service and is licensed by Google to try Google for 1 month for free. You can go to Google Photos and check if there is a message to try the 100GB plan! Note Google does not accept new Gmail accounts less than 1-2 years old. With a new account, you still register for a 2 TB trial, but you can't downgrade the plan to 100 GB.
A Visa/MasterCard card for international payment, you can use virtual or physical cards provided by banks
Fake IP software (may not be necessary) like Hotspot Shield VPN, IP Vanish…
b. How-to
Step 1: Sign up for a Google One hosting trial package that it allows
You access Google Photos and click on the message Start 100 GB trial in the lower left corner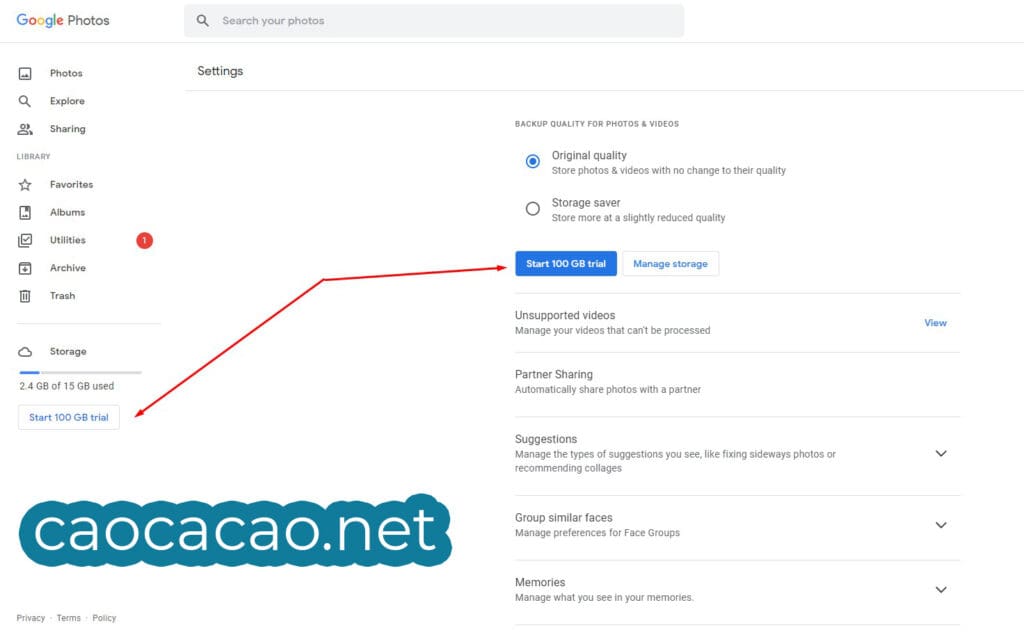 Step 2: Click on the Monthly tab and select Get Started in the Premium section (2 TB)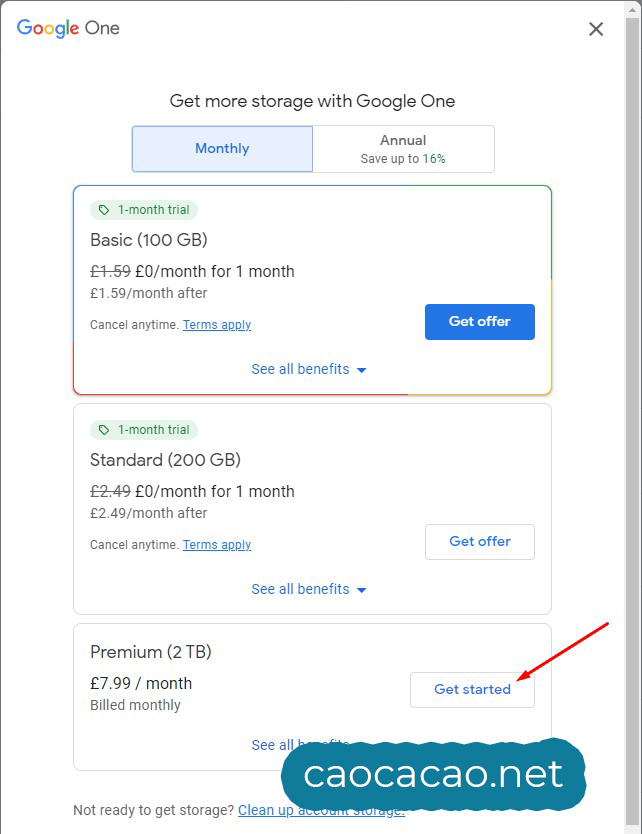 Step 3: Choose any payment method that you feel is easiest to use. You will not lose any cost at all because the next step will close this payment method.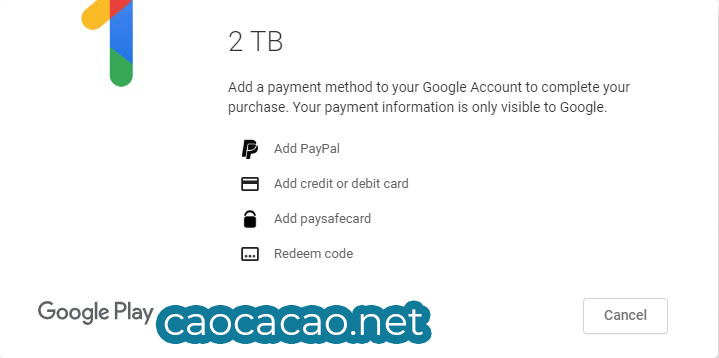 Step 4: In this example, I use the VISA card, after entering the information, click Save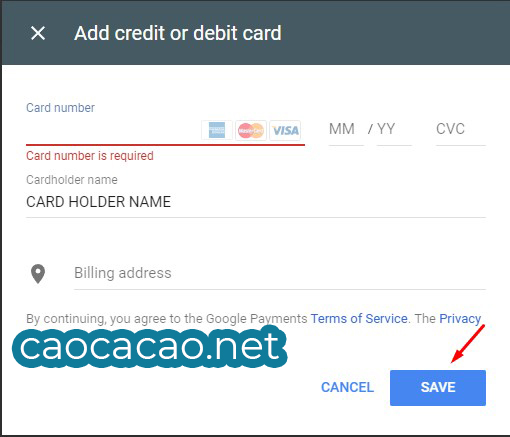 Step 5: When you return to Google One, you will see the 2 TB trial package information (expiry date and additional amount after expiration). You click Subscribe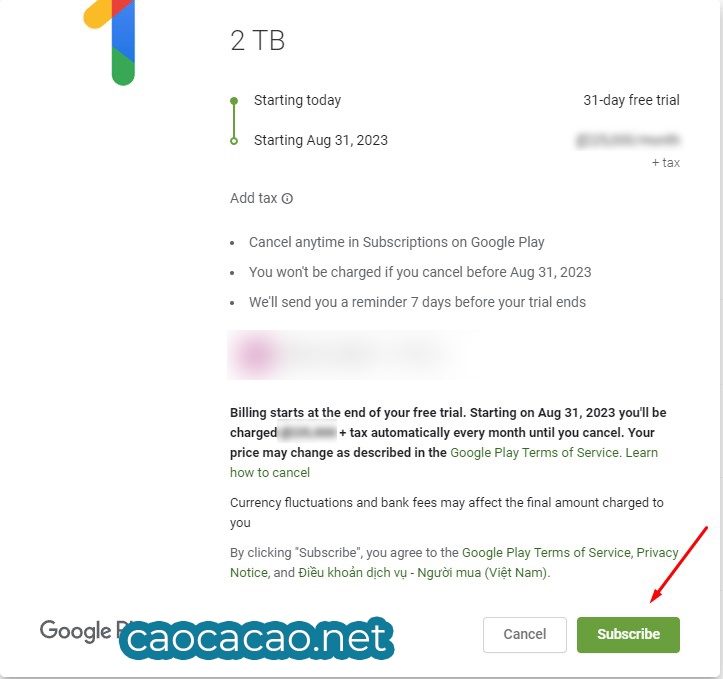 At this time, there will be a notification of successful subscription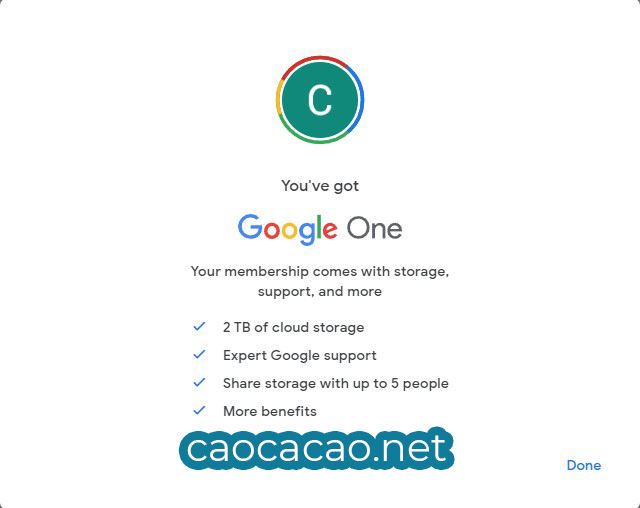 Step 6: You go to pay.google.com page, click on the Settings tab and scroll down to the bottom click Close payment profile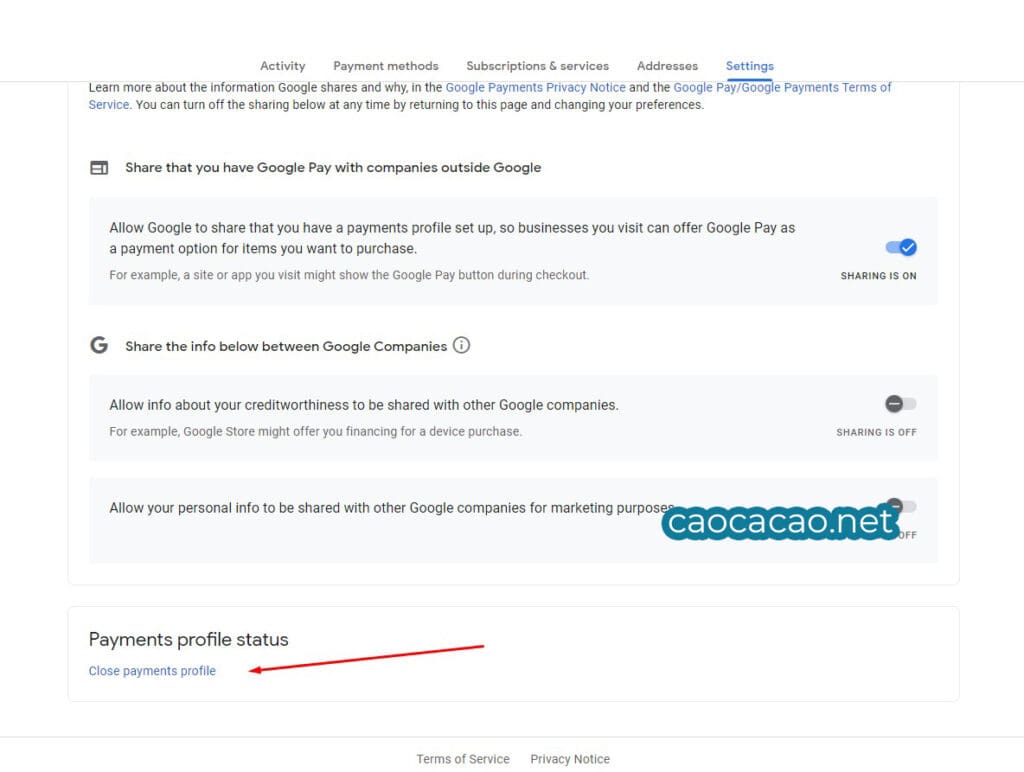 Step 7: You will be asked why you closed the payment account. You choose any reason and then click Continue & Close payments profile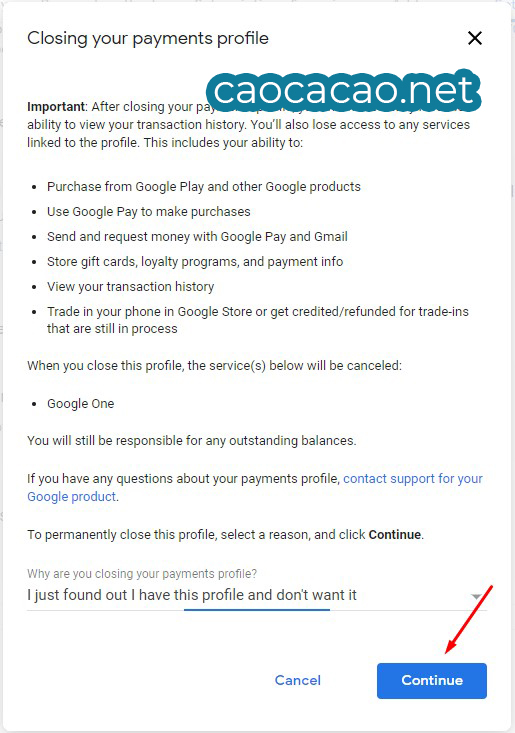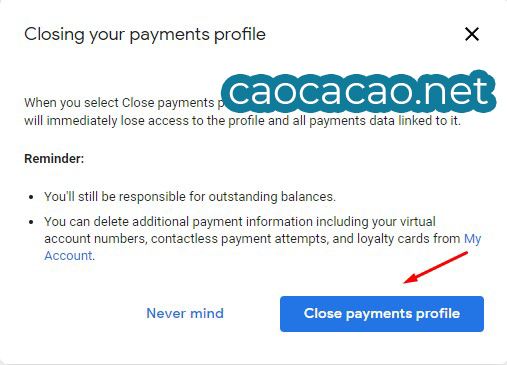 Step 8: Create a new payments profile by going back to pay.google.com and clicking Add a payment method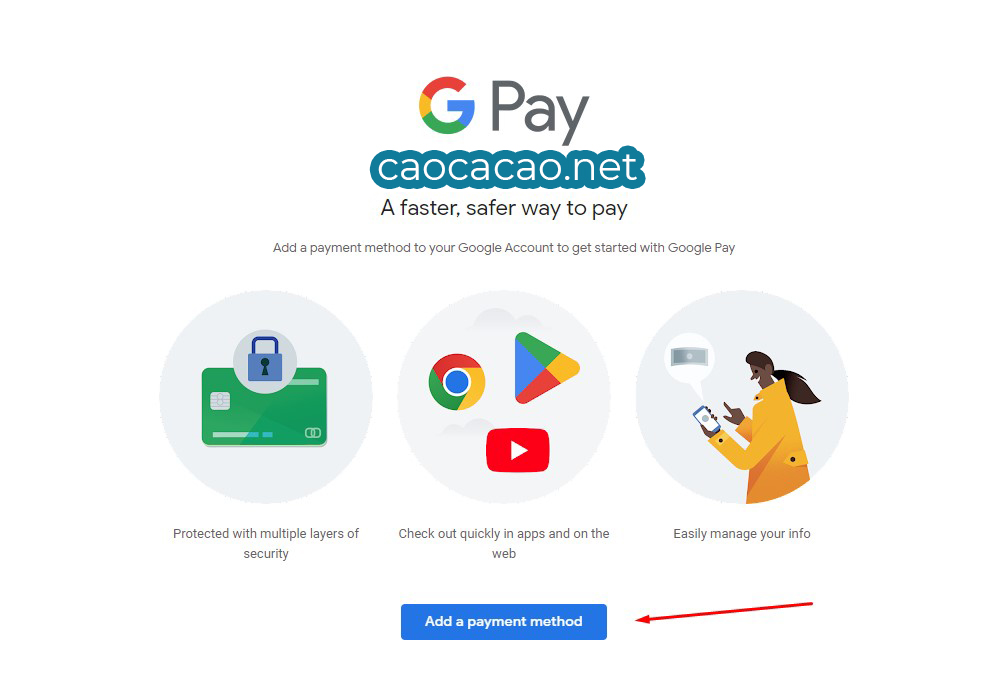 Step 9: Now you are asked to enter the full Visa/MasterCard card. In the address section below you select the country Turkey and visit the link HERE to get fake data about the address in Turkey. Then click Save to save the information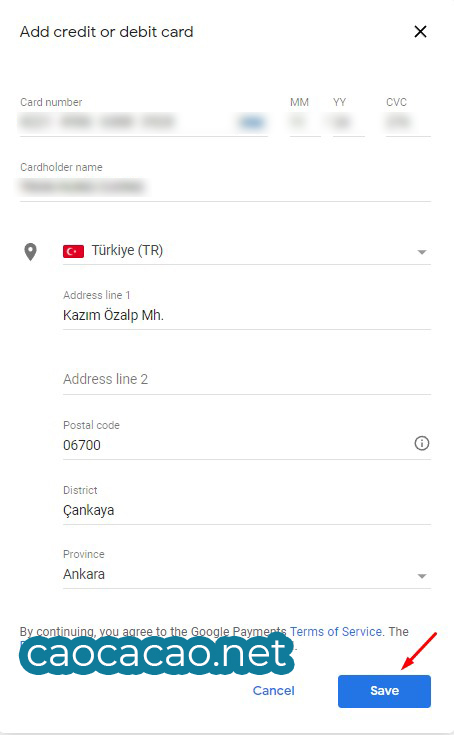 Step 10: Convert google one storage free 2 TB plan to 100 GB plan for almost 5 years. Go to one.google.com and select Change membership plan. Then you choose the 100 GB package as shown in the image below. You check the payment by month or year to get a longer term and then choose!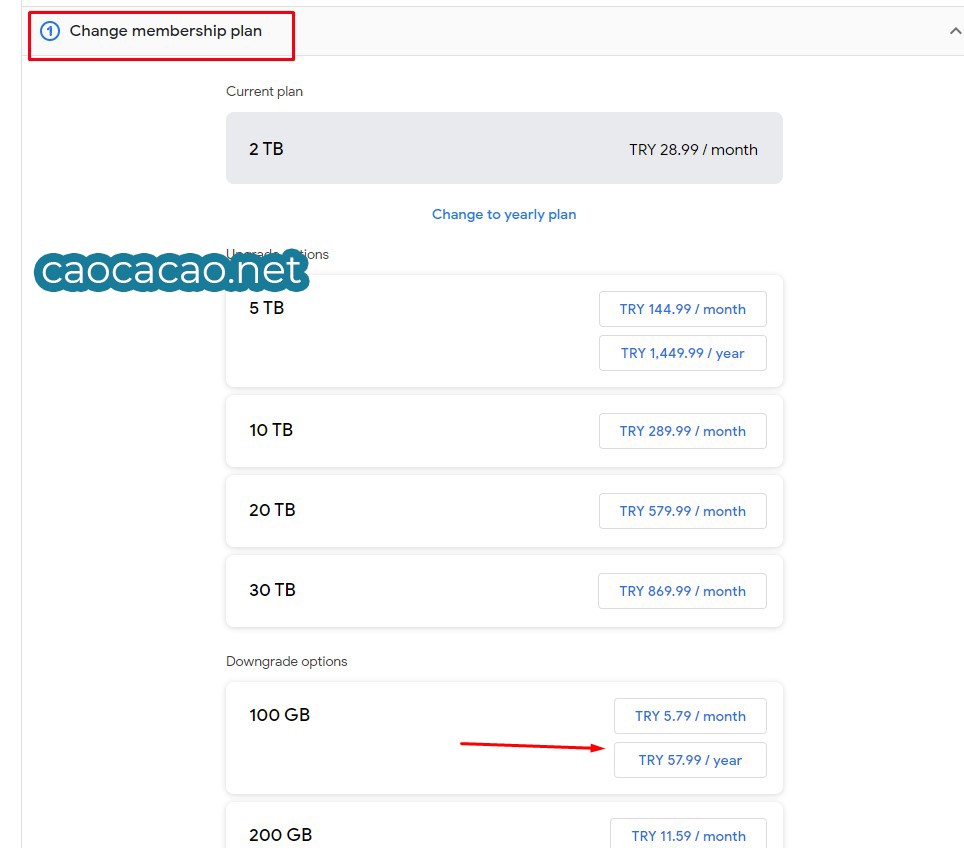 You are now asked to confirm. In the confirmation table Google will inform you about the end of the package and the amount to be paid after it expires. Click Continue and Subscribe!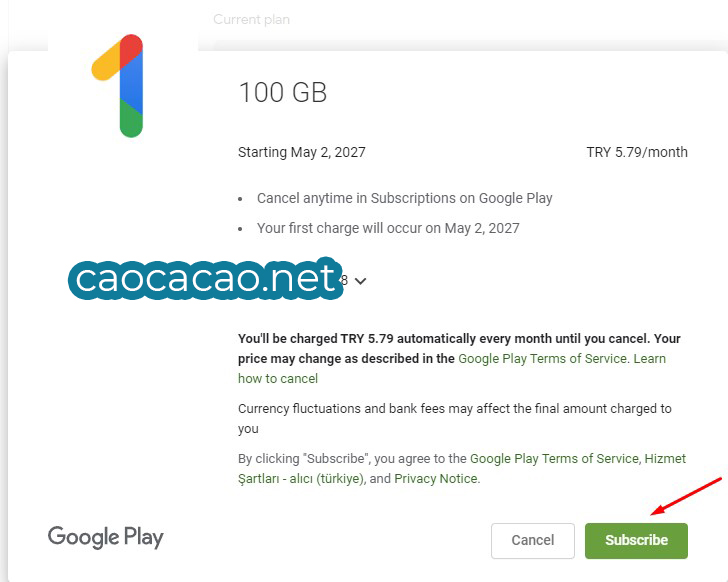 Step 11: So you have completed the steps to get almost 5 years of free Google One storage 100 GB. In addition to Turkey, you can also refer to Denmark. However, keep an eye on Turkish and Danish currency rates to know which country to use will be more optimal for the time being.
So I have guided you to increase google one storage for work and study purposes. If you find it useful, please share how to increase google one storage to the community!
Read more:
>> How to speed up windows 11 effectively
>> Share 175 free AI Chat ChatGPT Accounts working 100%
>> Microsoft Office 2021 Free Download Pro Plus [ Pre-Activated ] [Windows – MAC OS]
>> Adobe Premiere Pro free download 2023 pre-activated
>> Photoshop CC free download for Windows support Firefly AI – PTS CC 2023 Pre-activated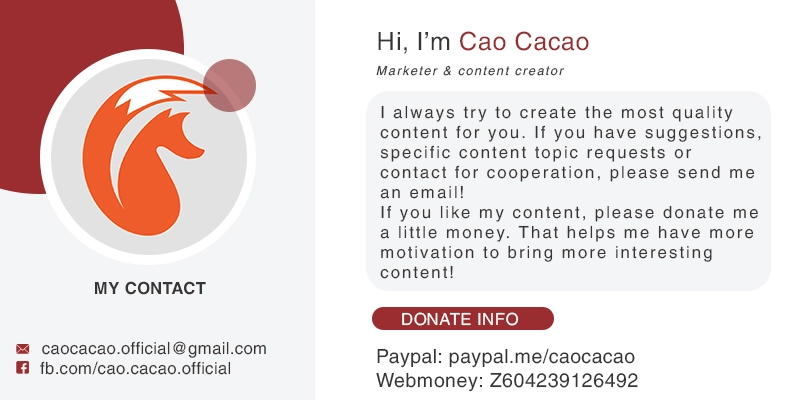 Quảng cáo - Advertisement
- Advertisement - Quảng Cáo -