Quảng cáo - Advertisement
PES 2021 launches at the end of 2020 and leaves a big mark on the PES playing community. However, install PES 2021 and the modes is always difficult for newbies to join. This article will help you gain more knowledge to install PES 2021 in the most stable way!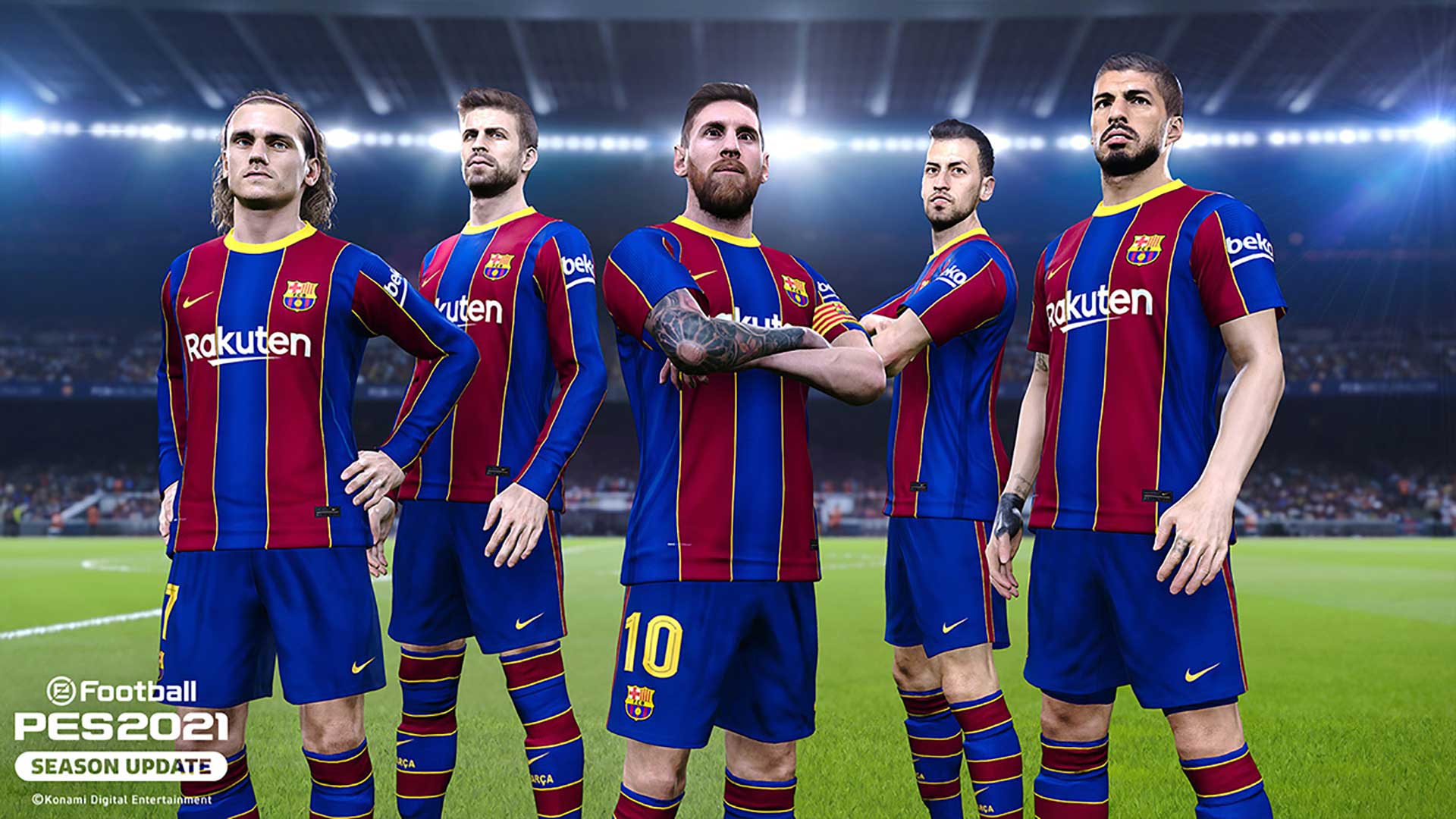 What is PES 2021 Lite and hown to install PES 2021 Lite?
This is a trial version released by Konami on steam, the Lite version's features are much narrower (only can kick a few teams in Local Match, no Master League game mode, Become A Legend, don't leave the game in mode. full screen is ok…). To install PES 2021 Lite version, you just need to create a foreign steam account (except for 3 countries VN, India, China) by fake ip, then log in steam to find the game and download it.
What's the difference between PES 2021 copyright and PES 2021 bypass?
– PES 2021 copyright is a game that has been paid for, so it has full features, to buy the game you can contact some sellers, then you can install PES 2021.
– PES 2021 bypass is a form of copyright circumvention to play games via steam. After downloading the bypass and copying it to the PES 2021 game installation directory. Your game will be similar to the copyrighted game without losing a single penny.
– Difference: On average, the game will update once every 1-1.5 months to upgrade data from konami and remove bypass. Then the copyrighted game will enjoy the update and play normally. And the game bypass will lose its effect, return to the LITE version. At this point, you – the bypass player need to find the latest bypass to continue fighting. In addition, bypass players are at risk of being locked out. If possible, buy and install PES 2021 copyrighted
3. What is PES 2021 crack and how to update?
PES crack is a fully cracked version by team CPY from Italy. This version is no longer affected by steam and does not connect to the internet. That means you can play offline without internet and without installing steam.
Weaknesses:  The game does not connect to the internet, so you can't play online modes like my club, friend match lobby,… Also the game has not been updated with patches from CPY for a long time, so you have to manually update the data. DLC data every time the game releases a new version, or you can still play the old version and not get updated meta game, new player data from Konami. Because this version has been abandoned for a long time, there are many game bugs such as game crashes, incompatibility with patches and add-ons. If possible, I strongly recommend that you play the bypass or copyright version. Because of the errors when install PES 2021 crack game, I can't support it either. Although I still have instructions to update the game + manual DLC for you to play crack if you are still passionate about this version.
4. After install PES 2021 and unlocking the features in the game. How to install an option file or patch something?
By default, Konami cannot buy image rights for many leagues and clubs, even if you buy good games (copyrighted games), you will not get the right name, team logo, and league. You will encounter cases like Chelsea B, Manchester B or league names like English League. Even more frightening is that the B.Dortmund team has completely disappeared, leaving only anonymous players with the same index as the Thai team.
=>Option files or patches are the solution for you after install PES 2021 game (note that you can't install both the op and the patch at the same time, you must choose 1 of 2). What is the difference between op and patch?
a/ Option file:
 Update name, logo of football teams, player's clothing, transfer market,… in addition, some option files also have classic teams…. There are 2 types of option file settings. , but in the group I only share which type is easy to use and install.
The strength of the option file is that it is light, error-free, can be used for both online and is suitable for those of you who do not have much need to mod the game. (Mod game is the term that adds many interesting things to the game)
b/ Patch: 
 In addition to the features of the option file as above, the patch deeply affects the game, you can add add-ons provided by that patch and external add-ons. For example, fix whistles, cheers, national anthems, cups, billboards, scoreboards, pitches, grasses, field lines….
Most patches are prone to errors when playing online, so it is necessary to temporarily turn off the patch before playing online, the way to turn off is different by each patch publisher.
Some outstanding patches like
Smokepatch
, Dreampatch, Evopatch, Virtured Patch… Each patch has its own good things, you can choose which patch is right for you.
The weakness of the patch is that it is more difficult to install than the option file, because it has a deep impact on the game, so it is easier to crash the game. If you are a flower lover, you can use patch.
Note: Every time the game updates, the patches will not be compatible with the new DLC update of the game. Patch publishers will then release a compatibility pack or release a new patch version that is compatible with the new version of the game from Konami. You need to install to continue using the patch
5. What is Add-on and how to install?
Add-ons (extras) are things that are added to the game such as language, commentary, cups, player faces, player tattoos, national anthem, billboards, logos directly from the radio. television….. There are add-ons installed directly into the game without installing the patch and there are add-ons that must be installed through the patch. You need to read the instructions carefully. Each patch releases its own add-ons. When you are knowledgeable about add-ons you can get add-ons of patches mixed together. But this, if wrong, will lead to an error when installing the game PES 2021.
Sider is a tool created by a young man named Juce, this tool helps to bring many things into the game, bypassing the limits that the game allows. Now you can completely mod the game freely with things downloaded from the internet (requires to install via sider).
After installing the sider, you need to run the game through the sider to receive additional installations from the sider. Additional installation items for sider you can find online or in the library each patch provides. For example, Smokepatch provides a library of stadiums, cups, cheers…, you can still install other items found from the internet.
Sider is the difficult part, if you are not knowledgeable about IT as well as how to install the PES 2021 game, you should not install it because it will make the game error a lot. Errors via sider will usually not be supported because few people use it.
Through this article, hope you have a better understanding of install PES 2021 game settings and a better game experience!
>> HOI QUAN PES Facebook Group – Community about PES in Vietnam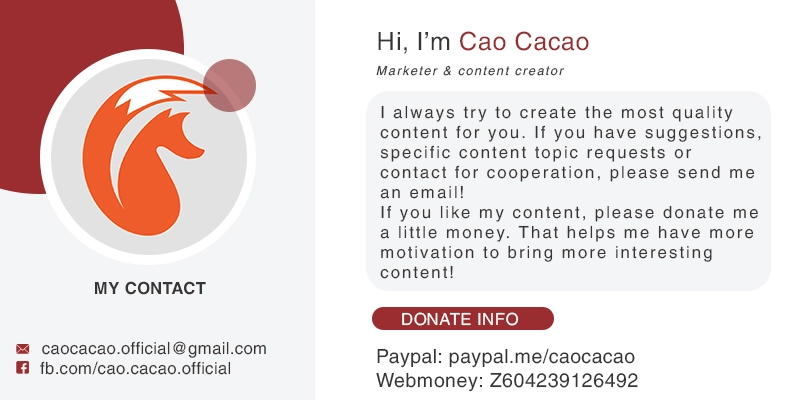 Quảng cáo - Advertisement
- Advertisement - Quảng Cáo -