Quảng cáo - Advertisement
Retro Boots Pack PES 2021 is a mod by author Andri that gathers classic days for the game. With a variety of shoes and meticulous design. This is definitely a mod for shoe enthusiasts and nostalgics.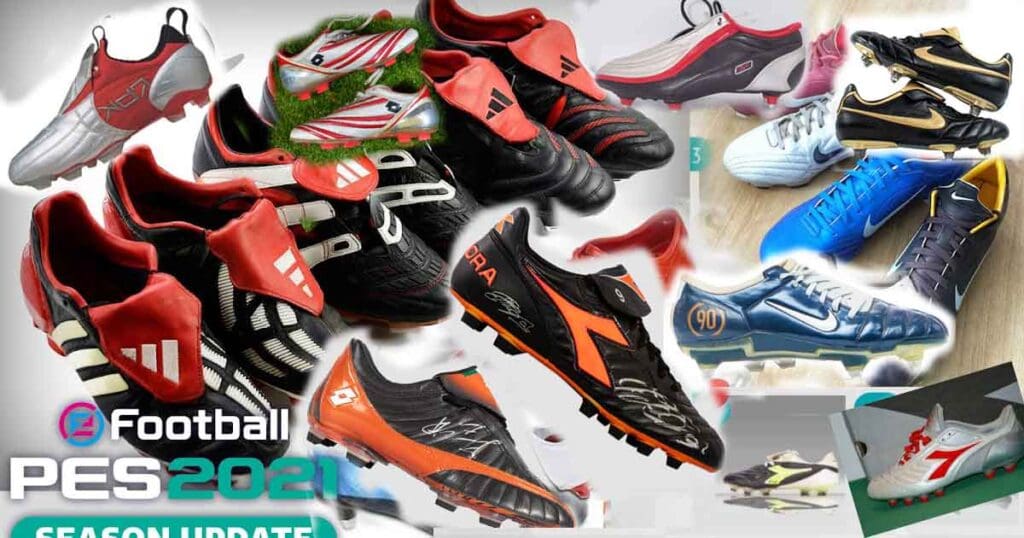 1. Features of PES 2021 Retro Boots Pack
Including shoes of the 2004/2005 era with famous shoe brands such as Adidas, Puma, Mizuno, Nike…
Compatible with all PES 2021 game versions and patches
There are 2 versions of cpk and sider for flexible installation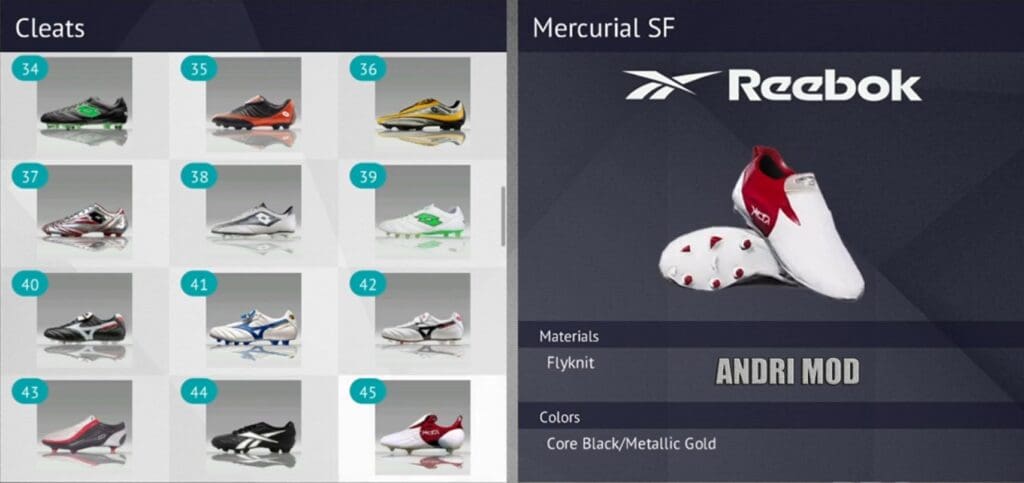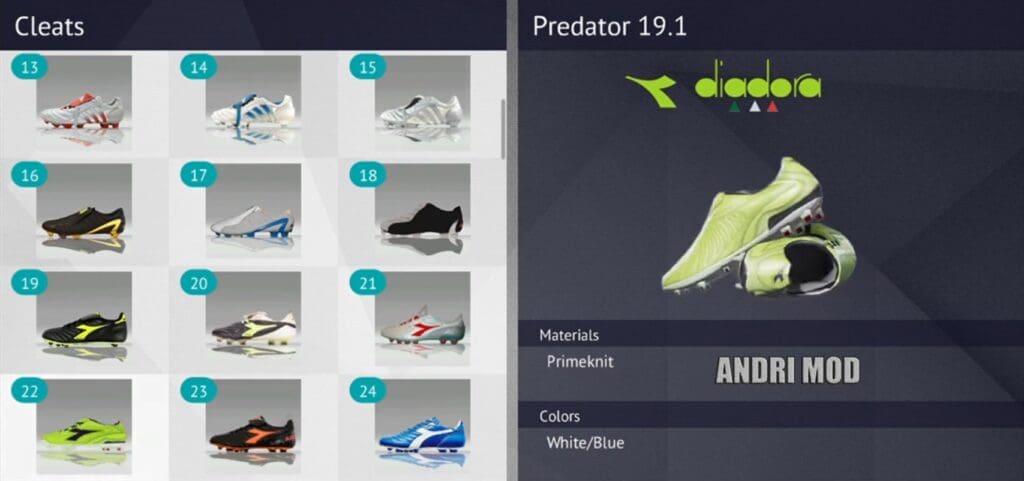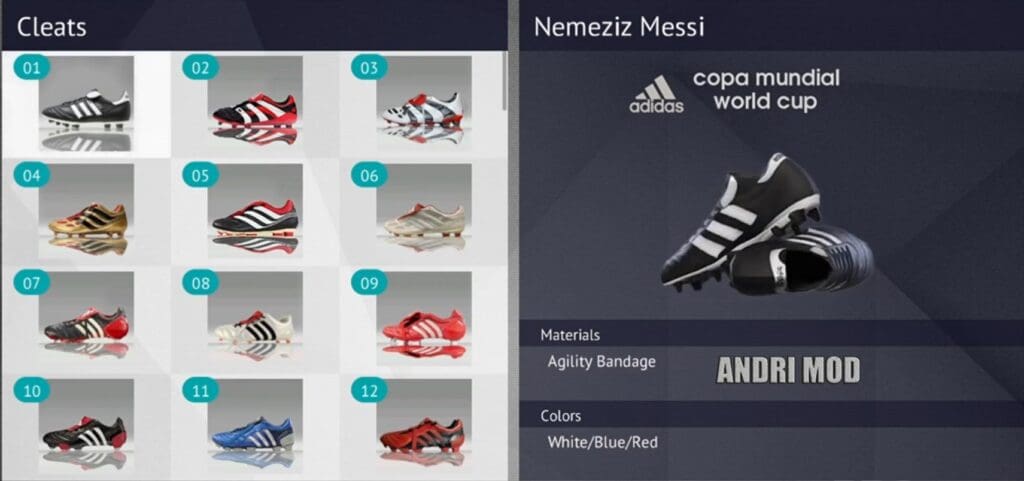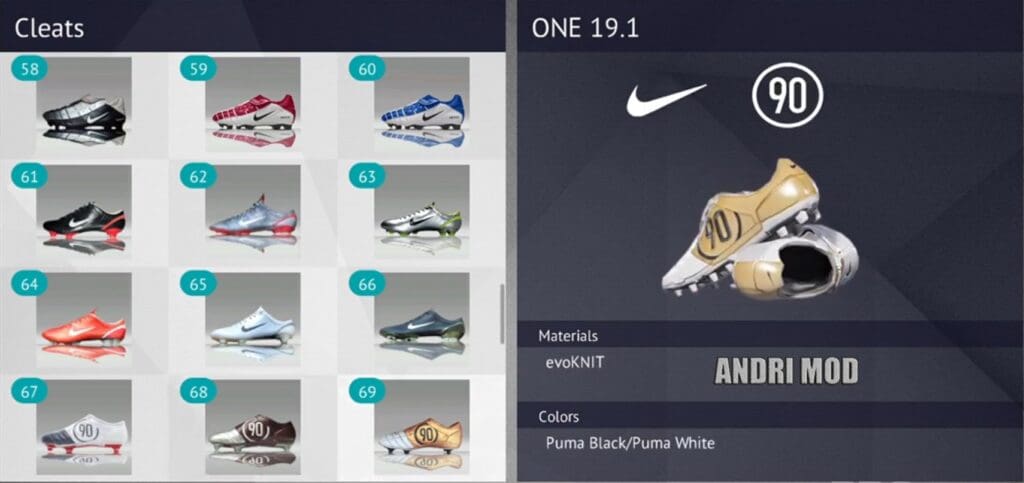 2. Download PES 2021 Retro Boots Pack
a. CPK Version
Modsfire  
FilesAdmin  
Onedrive  
b. Sider Version
Modsfire  
FilesAdmin  
Onedrive  
3. Tutorial install PES 2021 Retro Boots Pack
a. CPK version
Copy the BOOTSPACK_20042005_ERA.cpk file into "xx\eFootball PES 2021\download". Then use DPfilelist Generator to add to the game. With Smokepatch/Football Life, it can be added via SMK_Extra files (delete an extra file and replace it with the mod, rename the mod file to the deleted extra file)
b. Sider version
Step 1: Make sure you have the latest sider installed
Step 2: Download, extract and copy the folder "BOTTSPACK 20042005 ERA" to the livecpk folder in sider
Step 3: Add the following line to sider.ini
cpk.root = ".\livecpk\BOTTSPACK 20042005 ERA
Read more:
>> PES 2021 Dreampatch latest update
>> eFootball FIFA 14 PES 2021 – Crazy mod for season 2013/2014
>> PES 2021 Goalnet Physics Realism Next Gen 2023 by Prayudi
>> PES 2021 New Menu Server season 23-24 by Prayudi
If you love PES 2021 Retro Boots Pack downloaded from caocacao.net, please vote 5 stars!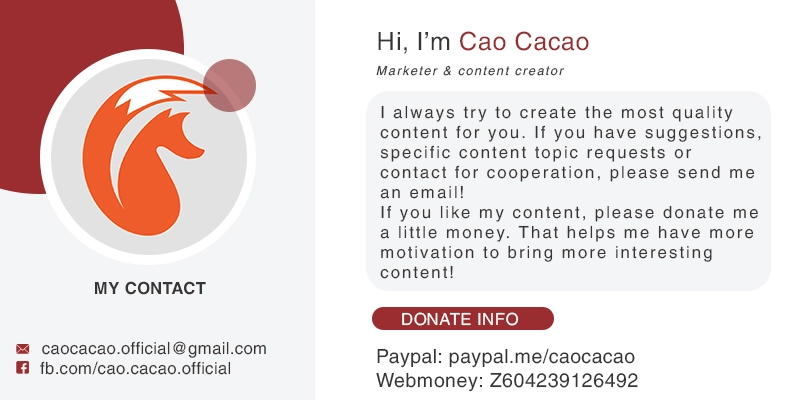 Quảng cáo - Advertisement
- Advertisement - Quảng Cáo -